Latest Posts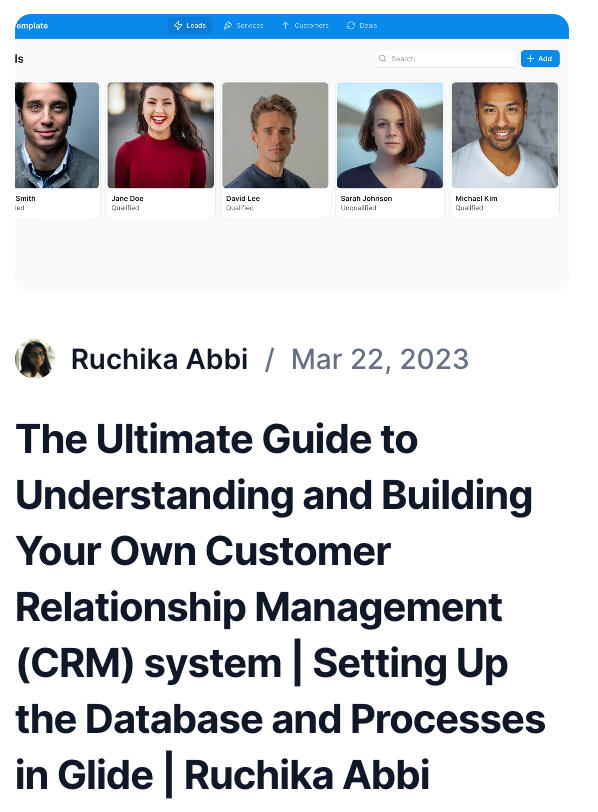 I asked a recently funded client three essential questions on why they chose NoCode to build their MVP and how it worked out for them.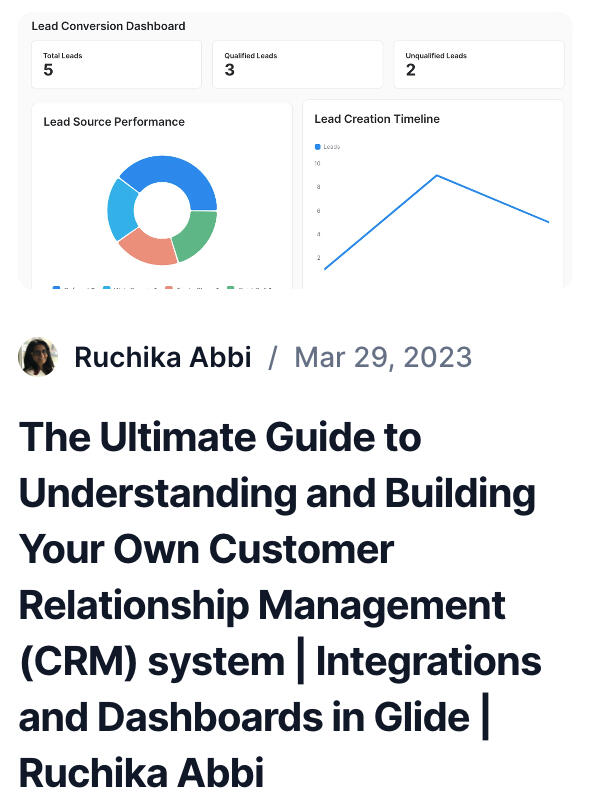 In this article, we'll look at some standard features of freelance project management tools and teach you how to use them together to make your professional life more manageable.
Want to know if NoCode / LowCode is for your business?
Schedule a call with me to know more
Testimonials
Airtable Consultant and Developer @ Baseweave
"Ruchika has the kind of mind and experience I love to have as part of a low-code development team. She is really plugged in to the low-code scene, an incredibly fast and integrative learner and her ability to see the big picture as well as keep her eye on granular details is so valuable. I think it's rare to find someone who is able to hunt for elegant solutions as well and implement them. While I have worked with her with an Airtable and Stacker project I wouldn't box her into any single platform, she would perform anywhere!"
Founder @ Brwtxt.com
"It was an absolute pleasure to work with Ruchika. Her business experience and ability to translate the needs of the business into usable code and development was outstanding. Much of what we were doing were combinations of low code development that hadn't been done before and she seamlessly sailed through and delivered excellent usable product. I cannot recommend her highly enough.
Her communication skills are top notch and she also functions great as an advisor on ideas and processes."
Founder CEO @ Maverix Platforms
"Ruchika has deep understanding of the various considerations that go into developing a tech solution. She is able to find or develop solutions that are technically sound and contextually appropriate.
Ruchika is a highly competent and upright professional. She is methodical and practices effective, fluent and forthright communication."
Portfolio
Product Catalog App
Showcase your products through an app and continue to transact on WhatsApp.
Video Tutorial App
Mobile app that connects video training followed by in-app testing